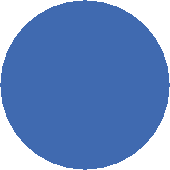 Authority Positioning = High Perceived Value and Leverage for You, Your Company or Practice. Much of this process can start with a 30-35 minute interview and utilization of customized strategic Media Suite Campaigns which result in vast visibility, exposure and 3rd party credibility via New Media, differentiating you from your competitors who are not using Authority Positioning.  

This is not advertising. Remember with advertising, we promote ourselves and also select certain demographics etc., but with Positioning, you have vast visibility and exposure and it is perpetual ! Positioning is an elite service. It Positions you as the go to person for those seeking help, answers and more and opens doors for other engagements and publicity.

Through various media and valuable content (such as those in the diagram to the left), your visibility and exposure result in you being seen as the authority in your field. 

Additional benefits: you being chosen over the competition as the know, like and trust factor builds with each piece of content and media used as it reaches the masses. 

Utilizing any of the "tools" to the left is an excellent and results oriented beginning. Couple that with our Consulting Services and any one of a number of campaigns that are best suited for your Business or Practice and this shows repeated exponential results and leverage for you ! 

We listen, help with clarity on where you are right now in your marketing, advertising, branding and ROI on these, plus take a very good look at your customer, client or patient acquisition and retention. We offer you an up to date and innovative media strategies and publicity ideas for the highest Positioning and leverage! 

Business Innovators Radio

Business Innovators Magazine

Small Business Trendsetters Photo Essay

Small Business Trendsetters Publication (syndicated)

Local Business Mavericks 

News Releases (syndication)

Video Interviews

Radio Interviews

Solo Book (s) 

MAB ( multi author books you are featured in) 

Educational and Conversational Interviews 

"13 month" Marketing Plans w (high ROI)

These are proprietary models.  

Samples of Radio Interviews 

.. 

Samples of Some Images and Tools (after an interview) we give you to use on social media, your websites, any advertising you choose. 

 Some but not all Benefits:

Increased Visibility for yourself, company, practice

Allows for Higher Speaking and Consulting Fees

Increased Clout and Credibility

Also helpful if you have ever thought of selling your business at anytime- both the credibility and clout enhance that dream 

​Makes you the sought after person for additional interviews, speaking engagements

Better than any business card, esp if you participate in one of the many options of a book which by the way you never have to write a word for with our systems

Can make you a published, best selling author

If you have any questions or are interested in discussing a positioning package or initial interview, do fill in the form on the right and we will get back with you within 24 hours. 

We do work with you to customize what is best for yourself, your business or practice.

We also conduct 5 interviews per month gratis as a way of giving back. 

Call now or complete the form to the right and see if you are one of the blessed 5 :-) 

"Here's to what makes your heart happy and your soul smile." 

carol a santella

Carol A Santella is a Best Selling Author, Business & Health Consultant, Strategist and Publicist. Radio Talk Show Host for Business Innovators Radio and Inside with Carol covering Innovation and Trendsetting Influencers in the fields of Business, Health and Wellness, Real Estate, Wealth, Personal Development and Animal Related Industries.Carol is also a contributing writer for Business Innovators Magazine and Small Business Trendsetters and the Founder of the Health and Wellness Leaders and Influencers Group.

www.linkedin.com/in/carolasantella

Business Innovators Radio

Local Marketing Trendsetters

Will You Be Our Next BSA? :-)

News Releases and Syndication

Small Business Trendsetters

Business Innovators Magazine

Small Business Trendsetters Spotlight

Solo and MAB (Multi Author Books) 

Look at what happens with 

one 30-35 minute interview and proper positioning!

 Today we discuss Healing From Grief After the Loss of a Loved One

Today we discuss: Put Down the Phone and Reconnect with Our Families through Food and Shared Times in the Kitchen

Double click here to add text.